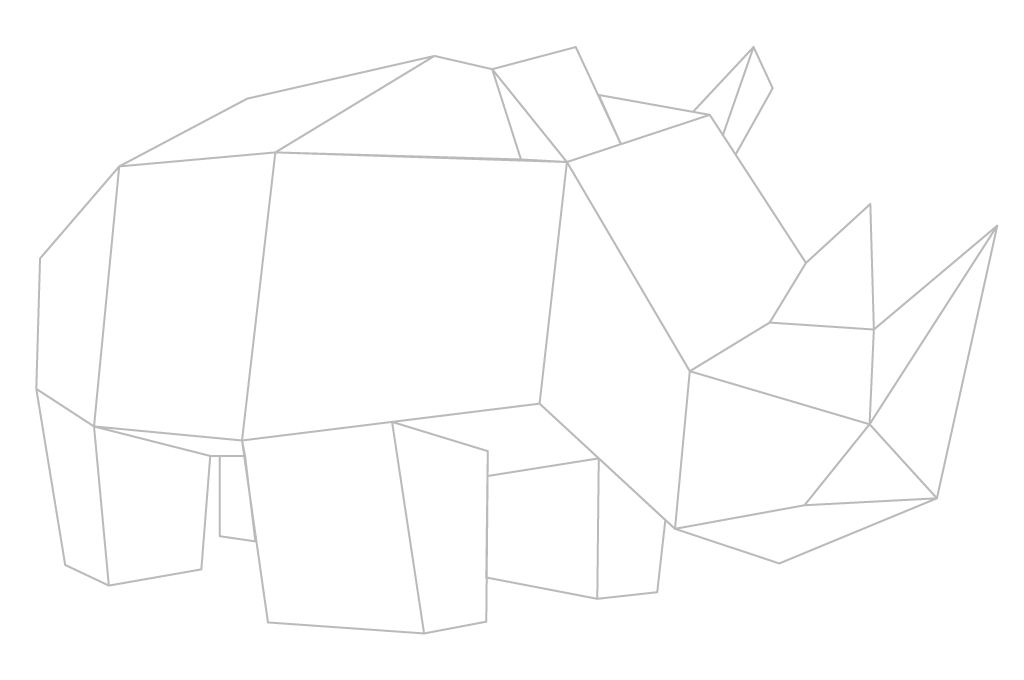 Little Rhino Designs
PUBLIC ART  |  Design – Create – Install  |

Little Rhino Designs is a Perth-based company specialising in the conception and creation of public art.
We're a boutique business which offers personal service and collaborates with an extensive network of contractors to successfully deliver large-scale works of varying complexity.
We pride ourselves on collaboration and attention to detail in a creative space where art meets technology and craft.
Jason Hirst
Owner & Artist
With a background in interior architecture, landscape design and a passion for design owner Jason Hirst developed his skills to begin creating public art more than 15 years ago. Not only can he design and create a relevant piece to meet a brief, he has an innate sense of how a piece will live harmoniously in its new surroundings.
A childhood passion for drawing led to a fascination with colour and nature. Jason's designs subtly or overtly merge the two. A longtime surfer, he often finds answers to design and execution questions while out on his board chasing the perfect wave.
"We need to take the time to look down," he says. "There are so many designs and examples of beauty below our eyeline."
Through Little Rhino Designs, Jason has assembled a talented and dependable team of contractors who together can deliver public art installations of varying size and complexity.
The Little Rhino Designs family
Little Rhino Designs has developed working relationships with some of Western Australia's best artists, contractors and suppliers.
Diversity is the key with all public artworks, so over the years Little Rhino Designs has expanded its team to collaborate with different artists who create diverse styles and types of work. A team approach also offers more ideas and perspectives which creates diversity in our works. Over the last decade, Jason Hirst has brought artists together in order to develop unique approaches to public artworks. His closest collaborators include Peter Farmer and Tim Macfarlane Reid with whom he has produced numerous large scale works.
With a fabrication team run and supervised by Mike Hartmann, Little Rhino Designs has created opportunities for clients to expand their brief to include the experience of local and traditional artists.
At Little Rhino Designs we say that our last project is our best, because our team makes that happen.
Mike Hartmann
Project Fabrication and Coordinator
With more than 25 years under his belt, Mike is Little Rhino Designs' primary aluminium fabricator and welder. He's the guy who turns our plans and ideas and your dreams into real pieces. His outstanding knowledge and skills matched with exacting attention to detail helps us deliver precision artworks and products.
Mike loves a challenge and pushing boundaries when it comes to creating and he's part of the process early on advising us on logistics and materials. Nothing is impossible, Mike just has to figure out a way to make it possible.
When he's not immersed in metal and dust, Mike loves anything water-related, especially wakeboarding and punishes himself with CrossFit and kickboxing. Mike also loves anything to do with design and architecture.
Award-winning Noongar artist Peter Farmer believes art is an incredible tool that helps break down barriers and builds understanding and appreciation of his language and cultural belief systems. A painter and creator of public art works, he works extensively throughout Western Australia's educational system to help the wider community understand the deep connectedness his people have to the environment and the flora and fauna that reside in it. He believes, as his ancestors did, that all life is to be valued and sustained in way that is beneficial to the continued survival of humans on this planet.
"Art being the tool for the ongoing learning journey"
Little Rhino Designs and Peter have established a unique and professional work practice together. His intimate connection to land and extensive understanding of it, allows for the creation of meaningful works which are highly significant to the heritage of a site.
Tim has been a sculptor for more than 20 years and his large-scale outdoor sculptures are evocative of natural forms found in the landscape. In recent years, these sculptures have often featured distinct elements that combine to create an inviting space.  These works encourage us to engage with the landscape, whether a pristine location in nature or a busy urban hub.
"Art should lose itself in nature, should even be mistaken for nature."
Little Rhino Designs and Tim enjoy working together to explore all opportunities in a brief, tackling ideas from different directions and getting the best outcome for a project. There's a sense of fun in these collaborations and the chance to investigate the "why" apart from just the surface of what you see.